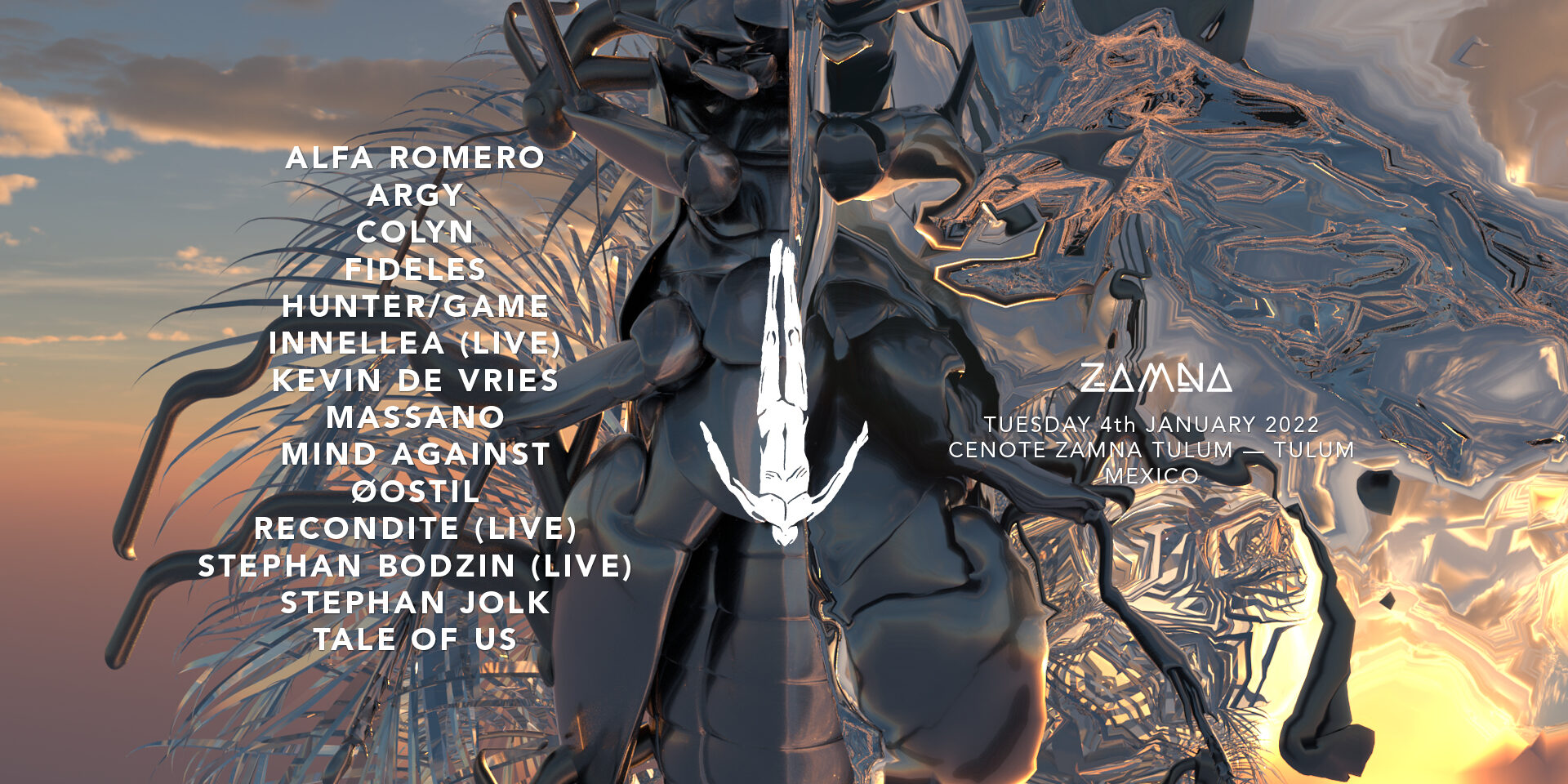 Afterlife Tulum, a before and after
Almost two years later, Afterlife, the Italian label led by Tale Of Us, returned to Tulum loaded with some of the best and most vibrant artists of the moment. A cast of heavyweights that did not go unnoticed. On January 4, 2022, there was an unmissable event marked on the calendar: Afterlife Tulum.
The gates of Zamna, the incredible natural paradise located in the jungle of Tulum, opened at 10pm with Kevin de Vries' first beats on the main stage. For their part, Alfa Romero and Øostil did it on the island and on the Pool stage. No less than three simultaneous scenarios. The first thing that caught the attention was the incredible production taken care of in every detail, beautiful, imposing with incredible visual games, lights and an exquisite sound.
Artists of the stature of Argy, Stephan Jolk, Recondite in live format, Hunter/Game, Fideles, the Italian duo Mind Against that heated the track in a supernatural way, leaving passage to the live of Stephan Bodzin, the man of the sintetizadores who crushed again and again the dancefloor with his energy making each of the attendees fly.
On the island stage it was the turn of two of the great figures of Afterlife in terms of production, Innellea and Colyn, with two impeccable sets and a b2b that reached dawn with incredible tracks still to be revealed.
But the icing on the cake, as it could not be otherwise, was Tale Of Us in an incredible set of 5 hours that made each of the attendees travel to another planet, for the staging, for the incredible sound bombs, for the delicacy with the sound each melody. a journey into unconsciousness, the metaverse, the digital and the earthly world at the same time. Among the attendees was heard "the best Afterlife party in history", and it is not something simple with its magical productions. The sun appeared on the horizon and there was still time for more, to burst with happiness and reinvent itself again and again, to reach the musical ecstasy, to cry and laugh with happiness.
Closing final, Matteo, Carmine, Stephan Jolk, Mind Against, Inellea, Colyn, all to the plates. Flag of Mexico ahead
How lucky we were, this was a moment we will never forget.