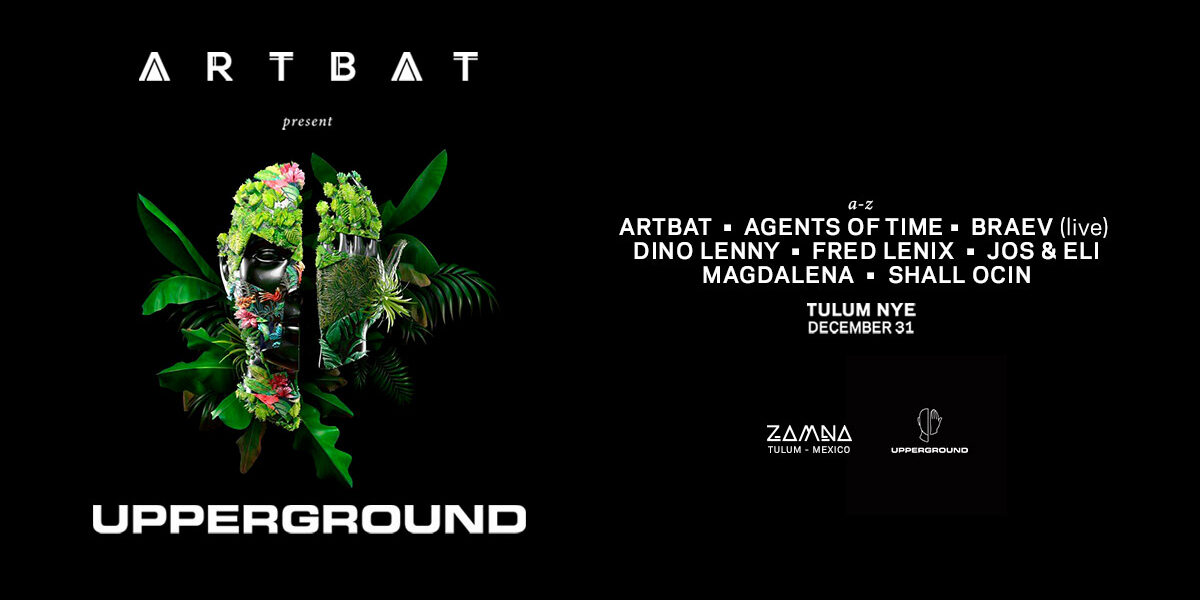 Upperground, the new label of ARTBAT, chooses Zamna Tulum for its first party
On December 31, a magical date that begins the new year, the Ukrainian ARTBAT landed in Tulum to join Zamna Festival with its first Label Showcase on two stages.
Upperground is the new record label of ARTBAT, which was just presented this year with some incredible references such as 'Flame' or 'Horizon', two tracks that have already gone around the world. The label joined with incredible artists to say goodbye to the year in Tulum, friends of ARTBAT such as Agents Of Time, who made a four-hour set traveling through all styles and presenting incredible new songs in the Pool area of the Tulum Festival, Shall Ocin, Magdalena, Fred Lenix or the live set of Braev that opened the festival.
A night marked by deep and explosive music, a production of scandal, undoubtedly the best in Latin America in this type of events and the best Tulum vibe that from the first hour flooded the paradisiacal cenote Zamna, place where the events are held, to give the bells dancing in an unforgettable night that will undoubtedly remain for the memory.
ARTBAT also performed together with Shall Ocin at the Art Beach Tulum beach club on the night of January 3, proving that they are one of the most fashionable artists on the international circuit, putting the finishing touch to their passage through Tulum.