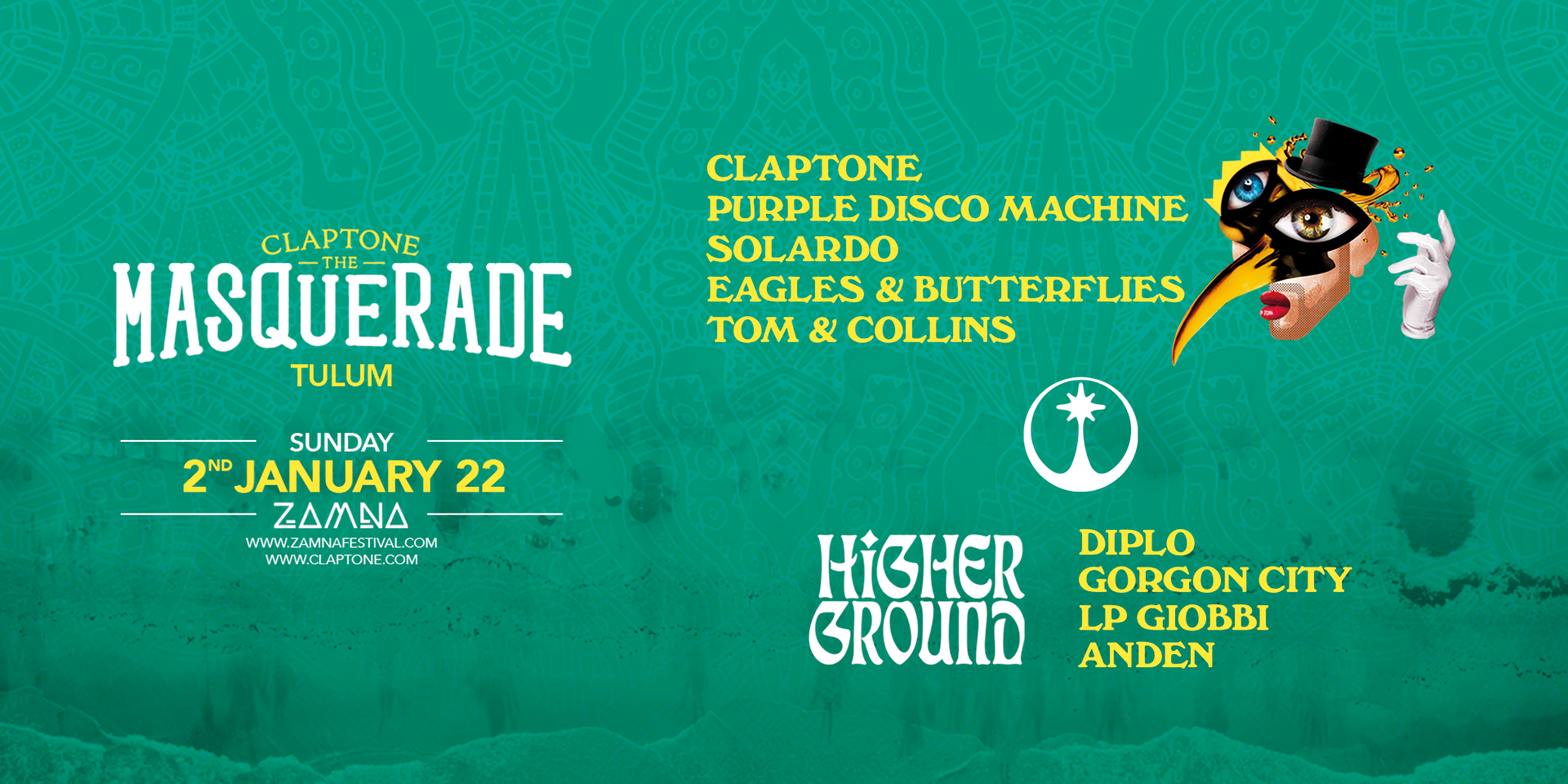 Claptone and Diplo join forces in Tulum.
On January 2, two giants of dance music, Claptone and Diplo, brought to Tulum the most exquisite musical quality accompanied by friends.
Claptone presented last Sunday The Masquerade for the first time in Tulum. After having passed with great success by other iconic places in different countries around the world and other festivals such as Tomorrowland, The Masquerade disembarks in Riviera Maya, Mexico. As if it were a Venetian festival, a large number of attendees danced with their masks under the trees, in the incredible natural paradise, surrounded by a cenote – Zamna Tulum. The enigmatic German producer joined great international artists such as Purple Disco Machine, Solardo, Tom & Collins or Eagles & Butterflies.
At the Pool Stage: Diplo, front man of Major Lazer, put the beats in an evening that was completed with the performances of Gorgon City, LP Giobi and Anden.
A spectacular cast of artists culminates on day 2 of Zamna Festival, a Sunday with a taste of party with the best musicians in the world in one of the most incredible places on the planet. A dream come true.