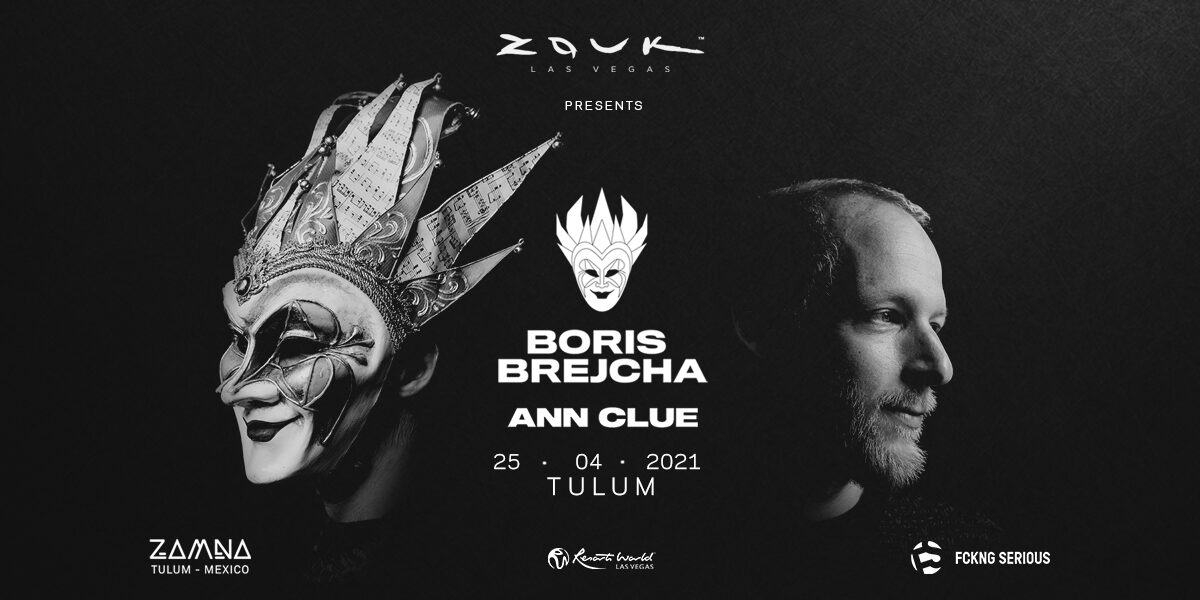 APRIL 25, 2021
High-Tech minimal founder, Boris Brejcha, will land for the very first time in Tulum during Zamna's 5th anniversary. It will be the night of next April 25, 2021 in the idyllic Cenote surrounded by the Mexican jungle.
Boris Brejcha has become in a few years one of the most amazing artists on the international electronic scene. And also in one of the most desired, offering few performances, always very exclusive as a headliner or in showcases of his label, co-founded with Ann Clue -who will join Boris this magical night- FCKNG SERIOUS.
In addition, the event includes artists such as Colyn, Innellea, Stephan Jolk, Jos & Eli, Øostil or Golden Hour.